Welcome to the
Sierra Foothills Cycling Club Website !!!
Welcome to our website and cycling club. Club membership is open to all! Whether you're a racer, recreation rider, or just starting out, the Sierra Foothills Cycling Club wants you! Get to know more about our club in our FAQ, or drop us a line from our contacts list.
Our Mission
Our club's mission is to share our passion for bicycle riding through organized events, including a variety of weekly rides designed for both novice and experienced bicyclists of all ages.
Our Rides
Our group bike rides traverse the beautiful foothills of the Sierras in and around the city of Auburn. For more information about our rides visit: ride info. Or, to see what rides our club currently offers, check out our ride calendar. Join us to explore the area while having fun, getting fit, and meeting fellow cyclists.
---
Click here to Login
Calendar Events at a Glance
Previous 14 days
Today
Next 14 days
Cycling 101 Sat, Aug 19, 7:45am
0 comments
Saturday Spintacular Sat, Aug 19, 8:00am
0 comments
Johnny Cash Bridge (Sundaze) Sun, Aug 20, 8:00am
1 comment
C's the Day - Tues. Ride Tue, Aug 22, 8:00am
1 comment
Willow30 - Wed. Ride Wed, Aug 23, 8:00am
0 comments
Thursday Rides Thu, Aug 24, 8:00am
0 comments
Fast Fridays Fri, Aug 25, 7:45am
0 comments
Saturday Spintacular Sat, Aug 26, 8:00am
0 comments
Sundaze Sun, Aug 27, 8:00am
0 comments
Hays Maze - Tues. Ride Tue, Aug 29, 8:00am
0 comments
Wednesday Rides Wed, Aug 30, 8:00am
0 comments
Thursday Rides Thu, Aug 31, 8:00am
0 comments
---
Hikers Wanted
Many SFCC'ers have signed up to join the Sierra Foothills Hiking Group for added cross training, fitness, and fun. This newly formed group invites anyone who enjoys group hiking along the many great trails in the Auburn area. You do not have to be an SFCC member to join.
The hikes are in the 3 - 7 mile range and typically take place in the afternoon (after morning bike rides). Hike announcements are made via an email group and private Facebook page. If you would like to be added to one or both, please contact Kathy Welch at hikers@sfcyclists.org.
---
A Special Thanks to our Supporters
Flower Farm Bike Pump Donation
SFCC members proudly stand behind a "public" bicycle pump donated to the Flower Farm by our Club. This rugged stainless steel pump is located just outside the Flower Farm Coffee Shop and can be used by cyclists in need. Its one of many of our contributions to make the area a little more bike friendly.
1 commentClick to post comment on this
---
The Voler ordering web is site set to go: http://www.voler.com/custom/ordering/li/17770 You can order your your SFCC Jersey, shorts, etc. from this site and it will be delivered to your home. We are not waiting for a specific date for batch orders.
Please direct questions about the jersey or other club merchandise to Ken Wilson (merchandise@sfcyclists.org).
---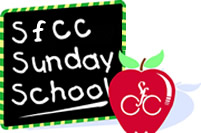 Sunday
Cycling School
Where: Various - check calendar
When: Sundays - check calendar

The Cycling Education Committee(CEC) offers a series of rides on Sundays to promote cycling knowledge, skills and safety.  These are "no-drop" rides especially intended for riders wishing to learn about cycling as well as wanting to develop their cycling skills and fitness.  They are social rides, generally at the pace of the slowest rider, and have a "sweep" so no one gets dropped. Routes are usually in the range of 15 to 20 miles and not too hilly. All have a short pre-ride clinic about cycling. The names of these rides and ride leaders are:
Cycling 100: Ted Herr
Cycling 101: Rudy Dressendorfer
Cycling 102: Ed O'Connell
Please check the calendar for dates and details.
Please RSVP by sending an Email to: ride101@sfcyclists.org
and indicate which ride you plan to attend.



5 commentsClick to post comment on this